Rolf Häsler, Klarinette, Saxophon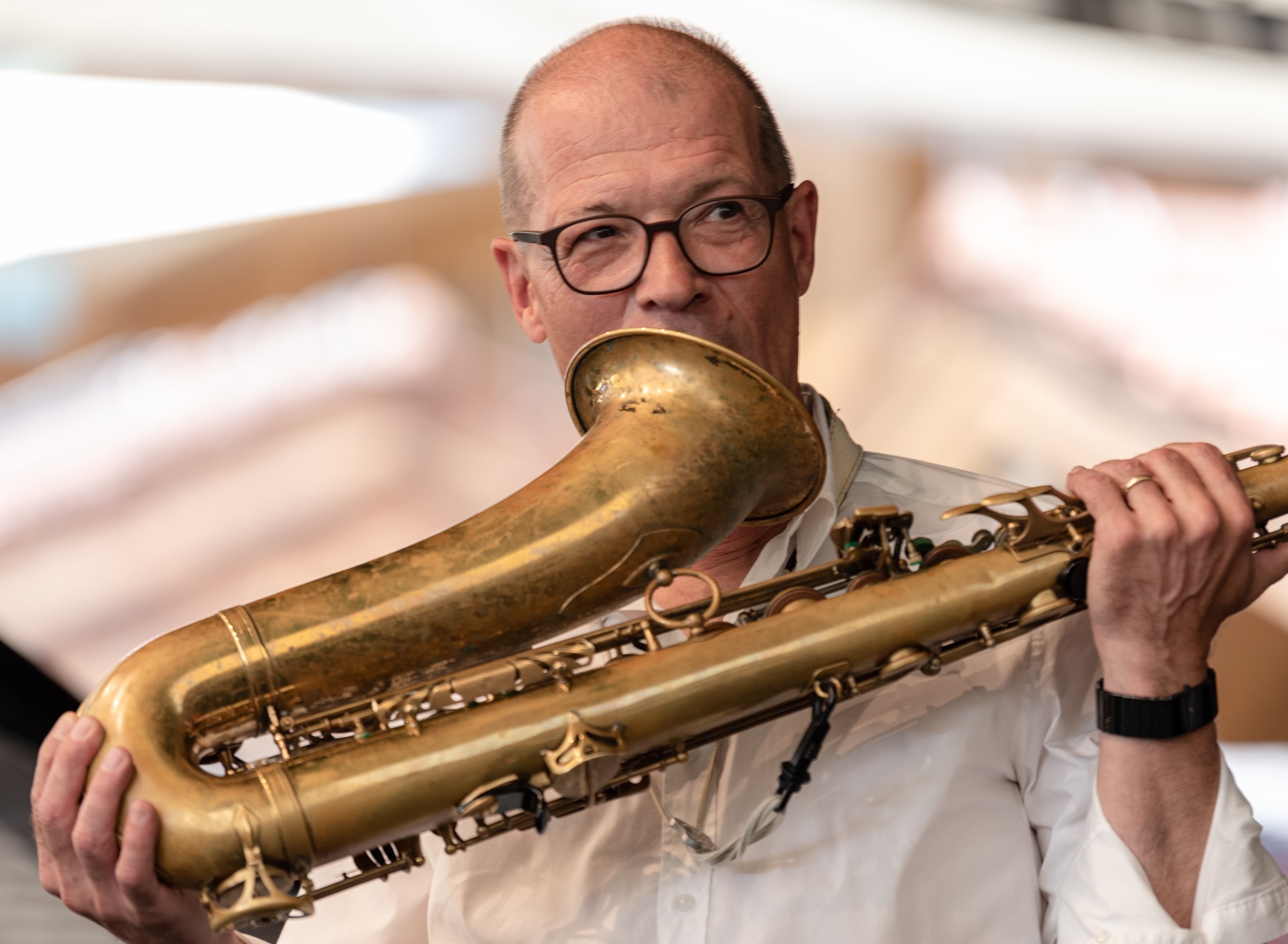 olf Häsler, 1962 geboren in Interlaken, begann mit 10 Jahren Klarinette zu spielen, drei Jahre später kam das Saxophon dazu. 1989 erlangte er das Berufsschul-Diplom an der Swiss Jazz School Bern bei Andy Scherrer.
Workshops bei Dick Oatts, Jerry Bergonzi, Hannibal, Don Menza, Sal Nistico, Michael Brecker, Bob Mintzer, George Gruntz, Chris Hunter.
Lehrer für Saxophon und Klarinette an den Musikschulen Oberland Ost und Region Thun. Leiter des Jazzworkshop Interlaken und der Jazzband des Gymnasium Interlaken.
Auftritte und Tonträger mit Rolf Häsler Quartet, City West Quartet, Second Line Big Band, The Steamboat Rats Jazzband, The Funkeys, Be Funk Unit, Rolf Häsler Trio / Duo in Deutschland, Frankreich, Russland, Kirgisien, Spanien, Öesterreich, USA und der Schweiz.
Konzerte und Aufnahmen als Freelance Musiker und Gastsolist in verschiedenen Schweizer Bands wie Swiss Jazz Orchestra, Martin Streule Jazz Orchestra, Sophisticated Lady, G Cool Band, In Mission Of Tradition, Take Off Big Band, Philipp Fankhauser, Rhythm Kings, Uptown Big Band, Longstreet Jazzband, Swiss Bop Connection, Da Capo Al Dente, Stewy Von Wattenwyl Trio, Saurer / Vatter Big Band, Extreme Trio   u. a.
Spielte mit Musikern wie Joe Haider, Günther Kühlwein, Tim Hagans, Ron Mc Clure, Steve Fishwick, Steve Brown, Margie Evans, Gene Mighty Flea Connors, William Evans, Thomas Moeckel, Bruno Spoerri, Umberto Arlatti, Thomas Dürst, Lars Lindvall, Mr. Blue u. a.